May 22, 2022
Welcome to Reel Britannia-a very British podcast about very British movies ...with just a hint of professionalism.
Went The Day Well? (1942)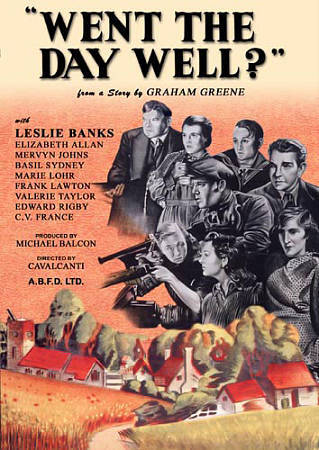 May 1942. The small English village of Bramley End is visited by a detachment of about 60 Royal Engineers. They are ostensibly there on an exercise but are in actual fact a detachment of German paratroopers, the advance guard of Hitler's invasion of England. Some of the villagers figure out their true identities but before they can do anything all the villagers are held prisoner by the Germans. Will the villagers be able to get word out of the threat? The fate of England depends on them.
"Oh, you great beast! You great bullying brute you, knocking a child about! You're a disgrace to your uniform! Why, you're no better than a German, - that's what you are!"
You can find this and all our previous episodes at:
https://directory.libsyn.com/shows/view/id/reelbritannia
And everywhere that you download your podcasts


Follow us on Twitter @rbritanniapod
Join us over at our Facebook Group ….we'd love to chat with you

email: reelbritannia@gmail.com
#podcast #britmovie #reelbritannia #warmovie
Thanks for listening


Scott, Steven and Tony